A new games section has been installed at this location:
http://www.gzone.liamalexander.com/
A large range range of free flash games is available, including classics like
Prince of Persia
,
Asteroids
,
Pacman
and
Tetris
.
Register to login, record your high scores and compete against other players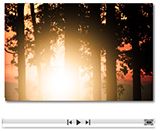 The
image gallery
has been updated to the latest version of
Gallery 2
. (2.3) and includes many new and exciting features including panorama java applet,
embedded video support
and
flash slideshow
(pictured). This player can be embedded in amy web page or blog with a simple block of code. If you have a Gallery account with
liamalexander.com
, just add the id number of your album in the code and your images or videos can be displayed where ever you like. It's free to join
so sign up now
.  As you upload new images, they will automatically appear in the slideshow.
There are many other parameters that can be defined such as player dimensions, color, transition effects and playlists. We can also provide a player for other web image services like Flickr. Feel free to contact us to get the code.
follow these links for examples:
If you have a website, blog, myspace profile etc. you might want to try including this free feature: Live News Feeder; includes hundreds of news stories, music and jazz news, image, video and audio feeds. Content updates frequently; provides very interesting content and will attract a lot of traffic to your site. To include it, go to this page and copy the simple line of code: 
You can easily customize the width and height as you wish by changing the values.
A large number of new vodcast channels have been added to the news section, displaying frequently updated content. Videos are streamed from the page, so no waiting for downloads.  Includes channels such as
news
,
documentary
,
science
,
technology
,
arts
,
movie & TV
,
music
,
jazz guitar
,
sport
and
gaming
.
A large number of new podcast channels have been added to the news section. Includes voice channels such as
breaking news
,
business
,
politics
,
sport
,
science
and
technology 
and music channels such as
jazz
,
blues
,
pop
,
rock
,
electronic
and
hip hop
.