In memoriam
Noah Howard



" MUSIC IS MY SOUL "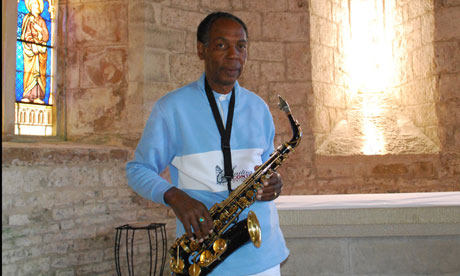 Noah is the "Preacher", his idea of the importance of the vibrations of sound as the 'it' behindall of the universe was both accurate and brilliant. (Robert Kaplan)

His wife wrote ;
http://connect.in.com/lieve-fransen/profile-173547.html

" ....I am Lieve Fransen Noah 's wife since nearly 30 Years .
I was with Noah when he had a sudden brain hemorrhage and he died in my arms in the hospital in Nimes 36 hours later ....
It was unbearable and at the same time good to be with him.
....thank all of you of the love and support .
The only thing he would have liked is to continue living to share the music in his soul with all of us .Please continue his legacy and share photos and music with each other and with me.

I will post more recent photos and text ... from Tervuren where we lived for 18 Years

Lieve
04 september...."